Videofied Residential Security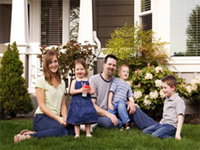 D-tek N' Vision videofied security systems deliver police when you need them. The highest level of protection at the same (or lower) price of a 'blind' system!
Burglary Protection with Cost-Effective Video Verification
Video verification technology sends a 10-second video clip of whatever triggered the alarm is sent to our central station. This eliminates false dispatches, increases police response time and facilitates apprehension and safer communities. More than standard alarm technology, video verification shows us what tripped the alarm instantly. View the video demo of this amazing wireless install-anywhere technology.
Let the new Videofied XL Video and Two-Way VoiceOver cell Protect Your Family.
Does Your Family Have the best Protection Available?
Your family is the most important thing in your life and they deserve the best protection you can give them. You do everything possible to provide your family with the best available technology to improve their quality of life; Mobile phones, GPS, Home theaters, Video Gaming Systems, Wireless Connectivity.
The monthly cost for continuous security and fire protection service is surprisingly affordable. For just a few pennies a day you can safeguard your family, your pets and your irreplaceable possessions with 24/7 protection.
You will have the peace of mind from knowing they are safe, whether you are across the street or across the globe.
New Residential and Small Business Videofied XL Features
Instant video of intrusion with 2-way voice over GSM cell
Wireless MotionViewer with true night vision
GSM cell eliminates all VoIP, IP, or PSTN connections
UNPLUGGED – totally wireless and no AC power needed
Integrated proximity card arming/disarming for ease of use
Will host up to 19 MotionViewer (sirens, contacts, keypads or other devices)
Four year battery life on panel and other devices
Residential Products
Whether a primary residence or a vacation home your 'abode' is important. If it is important enough to insure it is important enough to secure.
Being Safe means Being Secure
D-tek N'Vision presents the next generation of Home Security through the all new and award winning Videofied XL Video Burglar Alarm system.
VIDEOFIED® provides the monitoring operator with an actual video of the intrusion. The video and 2-way voice verify the alarm is an actual crime-in-progress and not a costly false alarm. With law enforcement increasingly pressured by budget cuts, video verified alarms help police capture more intruders, providing better protection. A sophisticated motion sensor combined with a night vision camera and illuminators, the MotionViewer™, detects and captures the intrusion on video. Monitoring personnel immediately see a 10 second video clip of the actual intrusion and can use 2-way voice to challenge and verify it. More than an alarm, VIDEOFIED® is a true security system combining detection, video and voice to give greater protection to your valuables and your family.
A proximity reader in the keypad means users can easily arm/disarm the system by simply moving the tag near the keypad. The system gives audible and visual feedback that it is arming/disarming. Every person in the building can use their own prox-tag and forget about entering codes. The prox-tags are waterproof, un-powered and last for years. For additional convenience, there is an optional wireless outdoor prox-tag reader that can be mounted on the outside of the building to arm/disarm before entering.